Welcome to the GRACE Counseling Secure Client Area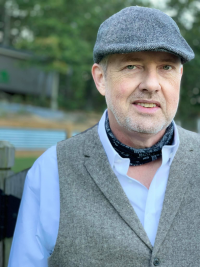 Dr. Jon Sullivan holds a Ph.D. in Human Services: Disaster, Crisis, & Intervention from Walden University, a Master of Arts Degree in Human Services: Marriage and Family Counseling from Liberty University and a Bachelor of Arts Degree in Ministry from Andersonville College. Jon has served in various pastoral roles including lead pastor and pastor of missions.

Dr. Jon has counseling experience relative to relationships, marriage, family, empty nest syndrome, aging parents, stress management, parenting challenges, communication, depression, anxiety, crisis, loss and grief, sexual abuse, anger management, self-esteem, spirituality, Christian development, vicarious trauma, sex trafficking, premarital, divorce recovery, affair recovery, life coaching, career coaching, sexual addictions and pornography, pastoral challenges, missionary challenges, and more.

GRACE provides counseling services for individuals, couples, families and groups. Appointments are available at the Cartersville office, satellite office at Macland in Powder Springs, videoconference, chat, and teleconference (phone call).
Log in to the secure portal. If you have not received an email with a username, please Register.